Council Member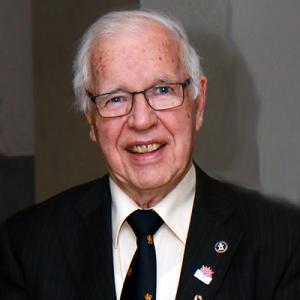 Harry Doyle is a former educator having served 35 years in public schools as a teacher, physical education director, guidance counsellor and high school principal. He studied at Teachers College, the University of New Brunswick and the Université de Moncton. He also served as a part-time professor teaching courses in the Masters of Education program. He holds 3 university degrees including a Master's Degree in Educational Administration.
Mr. Doyle is a former MLA for the Albert Riding (1995-1999) and served as Minister of State for Youth and Literacy. He has previously served on numerous boards and committees including the Board and Executive Committee of the New Brunswick Teachers Association and the Board of the National Capital Commission. Mr. Doyle served as a member of the Board, Executive Committee and as Treasurer for both the former Southeast Regional Hospital Authority and the Horizon Health Network. Mr. Doyle served a first term with the New Brunswick Health Council between 2013 and 2016.
Over the years Harry Doyle has been active at the community level as a coach in hockey, baseball and basketball. He has worked as a communications and public relations consultant. He is proud to have worked with Eugene Niles studying the Petitcodiac River system and preparing a report that led to the opening of the river.
He currently serves as a member of the Board of the South East Regional Learning Association as well as Councillor and Chair of the Anglophone East District Education Council. He resides in Lower Coverdale with his wife Sandra.