Council Member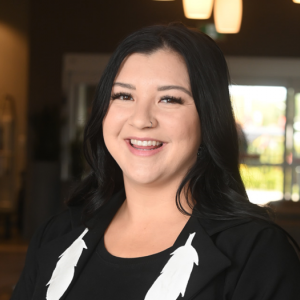 Jasmine Murchison-Perley is a Two-Spirit, Wolastoqey Registered Nurse from Neqotkuk at Tobique First Nation in Waponahki Territory (New Brunswick). Jasmine is a first-generation academic, receiving her Bachelor of Nursing from the University of New Brunswick (UNB) in 2018. 
As a current Master of Nursing candidate at UNB, Jasmine's research and associated thesis work will focus on the Indigenous new graduate nurse experience in transition to practice as a recruitment and retention strategy in Waponahki Territory. Her background and passion lies in Indigenous health and wellness, Indigenous methodologies, health policy, and systemic racism.
Jasmine is a recipient of the CIHR Indigenous Studentship in Nursing and works closely with UNB, non-governmental and not-for-profit organizations in the Sitansisk (Fredericton) area, where she currently resides. Jasmine is committed to improving access to equitable health services for marginalized, vulnerable and equity deserving groups through education, advocacy, and capacity building.