Council Member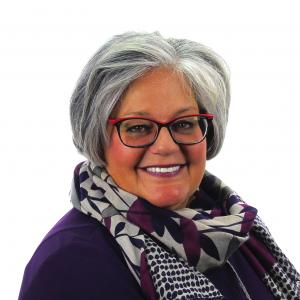 Madeleine Dubé, vice-president of the Université de Moncton's Edmundston campus, has a bachelor's degree in social work from the Université de Moncton and has completed course work for a master's degree in the same field at the Université Laval.
She was a social worker in Edmundston and Grand Falls, with the Department of Health and Community Services as well as the Region 4 Hospital Corporation's Addiction Services. She was also co-owner and president of Priorité Santé inc.
Mrs. Dubé entered politics in 1999, as an MLA of the New Brunswick Progressive Conservative Party for the riding of Edmundston. She was the first francophone woman in the history of New Brunswick to have held the positions of Minister of Health and Minister of Education. She also took on the duties of Minister of Social Development. She was also a pioneer as the first francophone woman in the province to have held so many key positions within government.
Among her other departmental functions, she was the Minister responsible for Poverty Reduction, Minister responsible for the New Brunswick Advisory Council on Seniors, and Minister responsible for Literacy and public libraries.
Mrs. Dubé is recognized for her ability to listen, her generosity, and her energy in defending the interests of her community, region, and province. She has received several awards, including the Queen Elizabeth II Jubilee Medal in 2000, the Raoul Léger Memorial Award of the New Brunswick Association of Social Workers in 2013, and the Canadian Association of Social Workers Award for Outstanding Service in 2014.
In 2021, Madeleine Dubé received the Order of New Brunswick for her unwavering and enduring commitment to improving the lives of New Brunswickers through her leadership as a government employee, entrepreneur, manager, and politician.