Council Member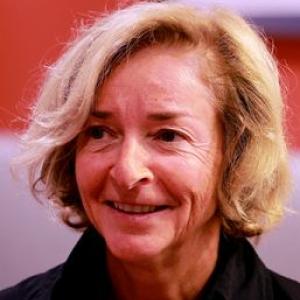 Nathalie Boivin, registered nurse, completed her Masters in Community Health (health promotion option), at the Preventative and Social Medicine Department of the Medicine faculty at Université Laval. She then completed a Ph.D at the Food Sciences faculty at Université Laval. She has been, since 2019, the communications and knowledge mobilization officer at the Société Santé en français (SSF). Nathalie has been previously teaching at the Nursing faculty at the Bathurst site of the Shippagan campus of the Université de Moncton. Her research interests include health promotion, community health and literacy in health.
Ms. Boivin is involved with various organizations, at the community level as well as regionally and provincially. She was Chair of the Société Santé et Mieux-être en français du Nouveau-Brunswick from 2009 to 2013. Since in October 2017, she is the past Chair of the Mouvement Acadien des Communautés en santé du Nouveau-Brunswick. She sits on the board of the Conseil pour le développement de l'alphabétisme et des compétences des adultes du N.-B. (CODAC-NB).
In collaboration with the Bathurst Healthy Community Network, she worked to develop a network of healthy schools, for and by New Brunswick Francophone students; she also collaborated to a health promotion initiative for the Francophones in the North East of the province (health clips initiative).  She created the Alpha-santé research team and launched, in 2011, the first online training about health literacy for professionals, students and teachers in the health field, to create awareness and to give them tools to communicate clearly and easily with their clients, which helps them access health information and make informed decisions. Recently, Ms. Boivin was named a Community Star in health region 6 (Acadian peninsula and Chaleur).