Many factors influence how well and how long we live. Having access to housing, employment, education, adequate health services, and safe communities, for example. Our behaviours when it comes to healthy eating, physical activities, and sleep can also influence how healthy we are. 
The Population Health Model1 used by the NBHC provides an overview of how all these factors fit together. The model starts by showing the important role policies and programs have on the determinants of health. The determinants of health  are grouped into four categories, each with various levels of influence on health. The model also includes citizens' involvement in their own health and well-being as well as external factors that can influence the health of the population. 
Together, they lead to a population's health outcome, demonstrating how long and how well we live.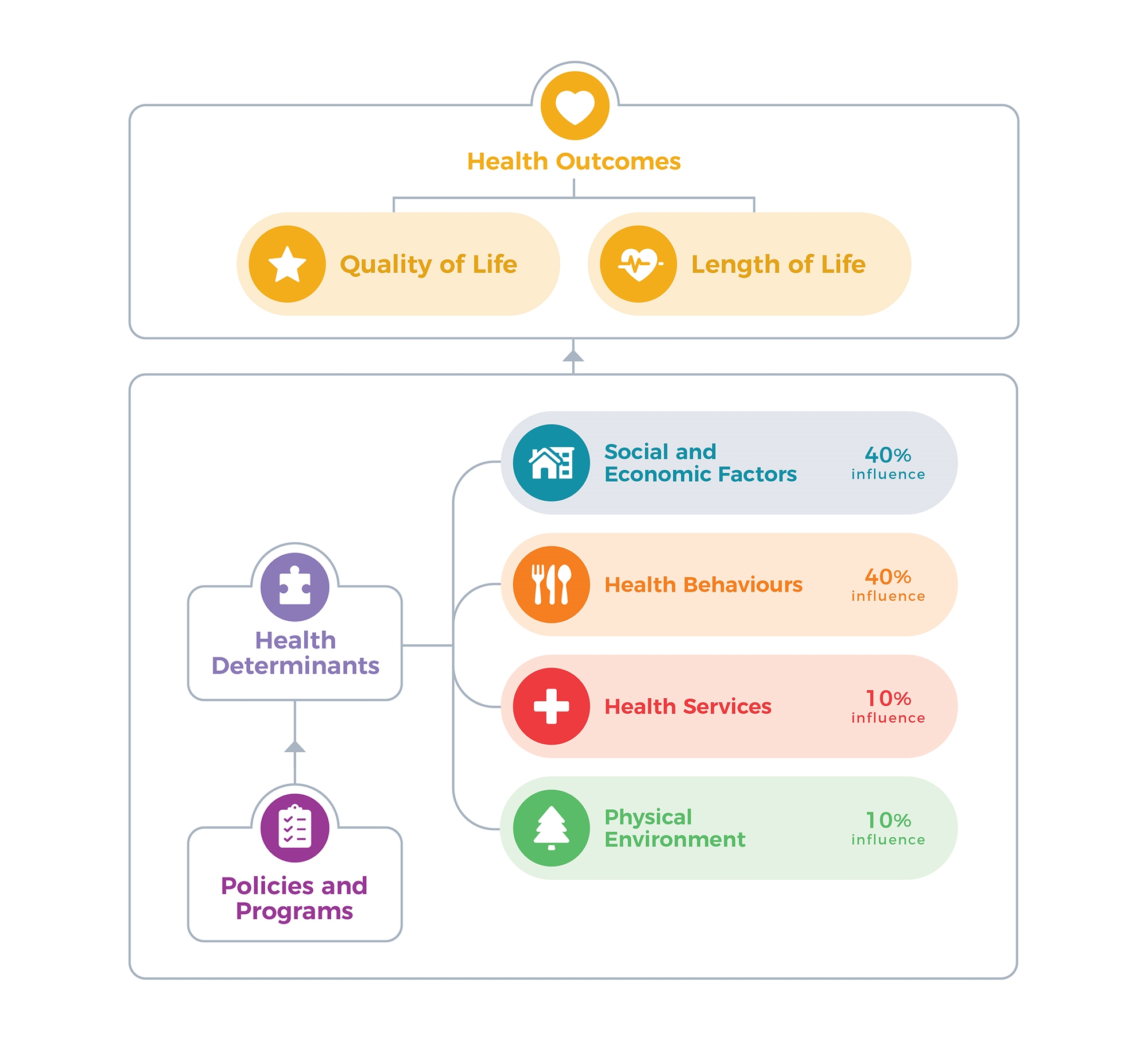 We all have a role to play in the quest to live long and healthy lives. Using this model can help us measure, monitor and inform on the state of our population. Being able to recognize the elements that influence our health can help us understand their impact and enable us to make better choices for ourselves, our families, our communities, and our province.
​
[1] The NBHC Population Health framework has been adapted from various population health models such as the University of Wisconsin Population Health Institute – Wisconsin County Health Rankings and was modified to fit our needs. We have also kept a Canadian perspective by taking into account the determinants of health as indicated by the Public Health Agency of Canada.