There are two different types of publicly funded home care services in New Brunswick: the Extra-Mural Program and home support services. The Extra-Mural Program provides home health services under acute, palliative, chronic, rehabilitative and supportive care, while home support services are delivered under the Long Term Care Program or the Disability Support Program to clients in need of personal care.
Categories of publicly funded home care programs in N.B.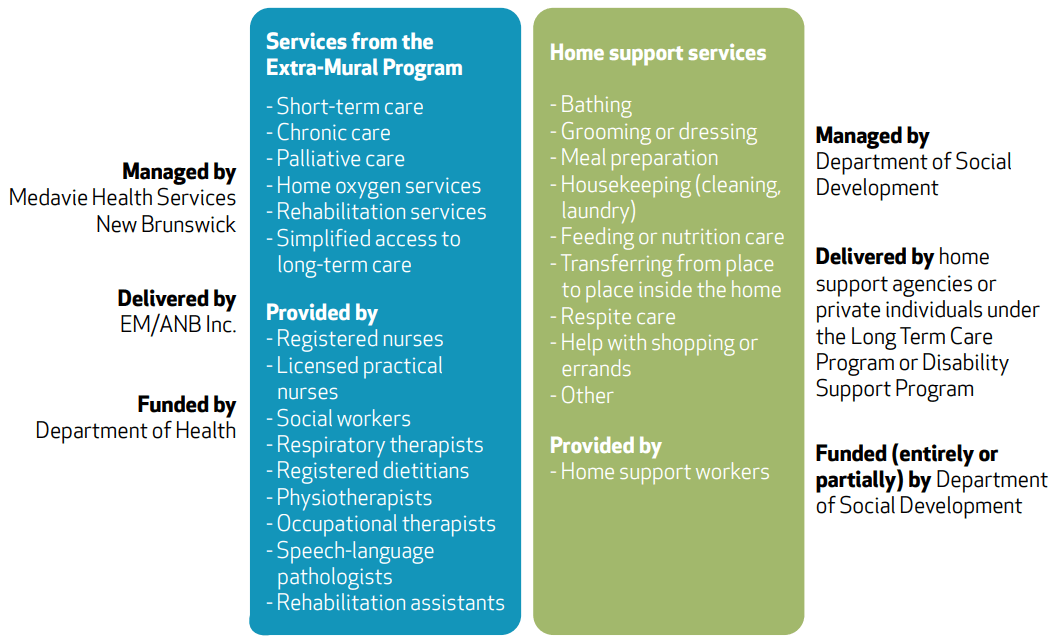 Note about the NBHC Home Care Survey
The quality of home care services is measured by the NBHC using its Home Care Survey, which captures clients' care experiences resulting in several indicators.
What are unmet home care needs?
Among New Brunswickers with home care needs, 42% may not have them met. "Unmet needs" were estimated based on citizens who reported that they needed home care services, but did not receive them (in the 2017 edition of the Primary Health Survey). It should be noted that these unmet needs may be outside of the scope of current programs, may not have resulted in a request for services, or may require clarification to identify the actual services needed.
Most common types of unmet needs
The most common types of unmet home care needs are home support services rather than medical services. Examples:
Housekeeping
Help with meals
Bathing
Shopping
Nursing care
Met and Unmet home care need by community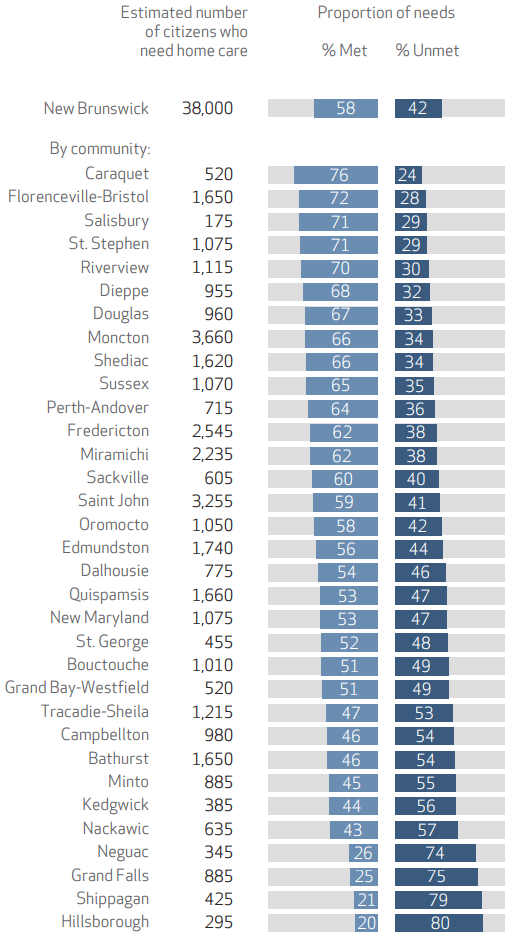 ​
Map of unmet need by community
The proportion of unmet home care need varies from 24% in the Caraquet Area to 80% in the Hillsborough Area.